Pennsbury School District
Pennsbury School District: A National School District of Character
Pennsbury School District
134 Yardley Avenue
PO Box 338
Fallsington, Pennsylvania 19058-0338
Telephone: 215-428-4100
Fax: 215-295-8912
Superintendent: Thomas A. Smith, Ed.D.
Comprised of: Falls and Lower Makefield Townships; Tullytown and Yardley Boroughs
Size of District: 49 square miles
Population: 73,000+
Pennsbury School District is comprised of four municipalities located in the southeastern corner of Bucks County, Pennsylvania: Yardley Borough, Lower Makefield Township, Falls Township, and Tullytown Borough. The economically-diverse community residents range from industrial workers to professionals who commute daily to New York City and Philadelphia.
Pennsbury School District currently has ten elementary schools (K-5), three middle schools (6-8), and one high school with two campus buildings.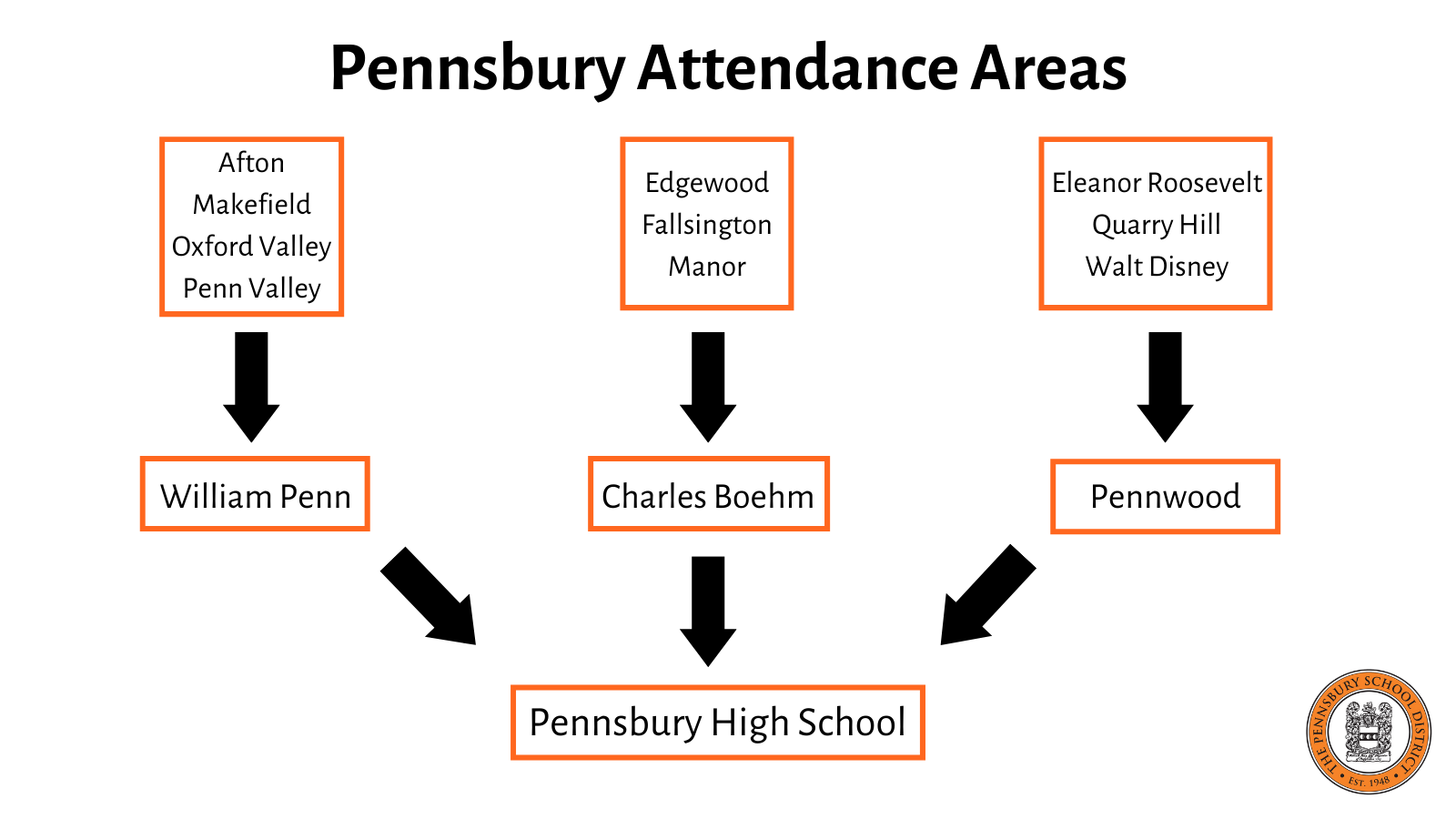 District Highlights:
Pennsbury HS Named to Newsweek magazine's Top High Schools of 2014.
District named to National AP Honor Roll.
Recognized by Standard & Poor's for well above average student results and exceptional above average AP courses.
School District Named National District of Character in 2015 by Character.org in Washington, D.C.
All schools received national recognition from Character.org
Harmonious, productive relations between Board of School Directors and District Administration.
Ongoing and intense evaluation of rigorous academic standards.
Major administrative focus on communications and community outreach.
Source: http://www.pennsburysd.org